Happy Wednesday/hump day everyone!!
Today I decided I was going to steal
Leigh Ashley's idea
and post a mid-week happy list.
What has made me happy this week:
1) The Lakers winning Game 3 in Boston yesterday. Get 'em boys!
2) Spa day with the girls yesterday. Got a facial and soaked in the Whirlpool
3) Knowing tomorrow is my last day at my job. (Actually this envokes happy and sad feelings at the same time)
4) Going to San Diego this weekend and staying in a BEAUTIFUL hotel that we still haven't chosen yet but I know it will be gorgeous.
5) Working out and feeling the pain that tells me I worked out correctly.
6) Relaxation at its finest.
Hope you are having a fantastic day! I leave you with 2 pictures. The first makes me super happy and the second makes me go "awwww"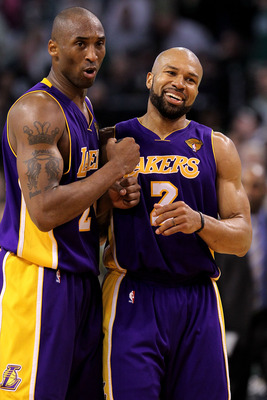 Isn't she cute? She climbed in there herself.