It is Friday and you know what that means? Time for some Friday oddities.
Quick Note: Blogger sucks!!! I wrote this post out on Thursday because I knew I ws not going to be around a computer at all on Friday. I scheduled it to post yesterday because I vowed to post a blog everyday at least until the end of summer. So Blogger you suck!! Anyway. Enjoy this post a day late.
This is my first scheduled post so I am keeping my fingers crossed that it works. Currently I am down in SD either enjoying the beach or walking around Gaslamp quarter. Hope you are having a great weekend too, now on to the crazy news stories of the week
That's One Way to Smuggle Things In
: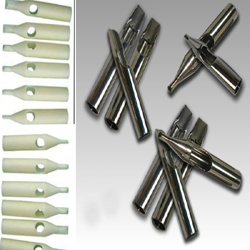 Ok, so as I warned in my post title this story is PG13. When I heard about this story on Kevin & Bean (a morning radio show on KROQ here in the Los Angeles area) I knew I had to make it my feature story.
Gavin Stranger was arrested for a minor felony and sentenced to 3 days in prison, not too long of a sentence. However, it must have been long enough to justify smuggling some "vital" items in. How was he smuggling them in? Through his butt. See below for the full list of the items he jammed up there.
cigarette lighter
rolling papers
golf ball size of tobacco
bottle of tattoo ink
8 tattoo needles
1 inch long smoking pipe
marijuana.
Ok that is a lot of items and I don't know about you but I would never ever stick anytype of needles up my rear. Just seems like a poor life decision on his part.
Well I am actualy running out of time to make this post so that is the only news story you get today. Sorry
Weekend Plans:
Thursday: Head down to SD. Watch the game in our hotel room. Go Lakers! Just chill for the night
Friday: Go to the beach or Wild Animal Park. Go out to dinner that night at Ocean Room
Saturday: Head back to the OC... I am hoping to hang out with some of my girls this night. Kevin has 2 shows today, crazy right?
Sunday: It is my best friends birthday on Saturday so we are going out to dinner at a Mongolian BBQ. I will also be watching the game
PS I am back from my mini vacation and will be posting some of the details (the ones that I can share) about my trip on my weekend recap on Monday. :)