For Saturday covet I wanted to feature some things that maybe I might have the chance of getting... If I happen to win any of these giveaways I would be estatic.
These are just some of the awesome giveaways that are happening around the bloggy world. I guess summertime is Giveaway time! I mean I am doing my first Giveaway and I know about 5 of the blogs I follow are doing giveaways. By the way my Giveaway is ending tomorrow at 12 pm PDT So mke sure to enter!! :)
MannLand5
is doing a $100 Visa Giftcard Giveaway. OMG!! You know what I could do with $100. I think I would buy a new pair of work shoes. I mean I wear high heels to work 5 days a week... I need a new, good quality pair.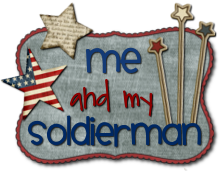 Me & My SoldierMan
is hosting a great giveaway. It is a great plug in warmer with three scents of your picking from Scentsy. Whats great about this giveaway is how many entries everyone has the potential of having. Seriously you should check it out. Oh and REFERENCE me if you do... Thanks!
http://lifehandinhand.blogspot.com/2010/08/im-doing-giveaway.html
is doing a great giveaway. She is giving away a $45.00 CSN gift certificate. I think everyone knows about the wonderful goodies that CSN has. My favorite items are the kitchenware... but they have a lot of different things for the house (furniture, decor, etc.) Check it out...
All of these Giveaways are still going but most are ending SOON (including mine). So check them out!!!