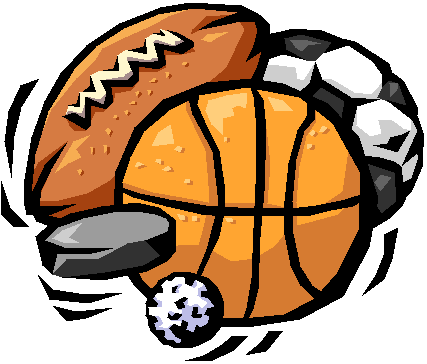 Best Sporting Event Memory
Look its Steven Spielberg...and I can see them Talking in the Huddle (Its a Tie)
It was difficult to just choose 1 game (so I chose 2) because I have been to so many sporting events and have had a great time at all of them. My two favorite games are two that I didn't have to pay for. :)
1) Last season I went to a Monday night Chargers game vs. the Broncos.
Yes, the one we lost against them when we went on a losing streak last year.
It was 100% unexpected. My boss at the time had season tickets to the Chargers and he knew I was a HUGE fan (I think that may have been one of the reason's I was hired in the first place). That morning he asked me if I would have my work done by 2 pm that day so that I can go to the game since his wife (the CEO) got called into unexpected meetings that evening. I, of course, jumped right on that. We left to head down to SD at 2 pm, he let me borrow a jersey, and we met up with some of the other people that they bought season tickets with.
I didn't take pictures at the game really. This was our view (this is from my phone)
Im really mad at myself but I cant find any pictures of myself at ANY charger games. Or any pictures period :(

We tailgated a little bit which was fun. When we went in and got to our seats I literally flipped out. WE were only 10 rows back from the center of the field. Im talking 50 yard line people. I went crazy. Every other time I went to a game I sit way up high because football tickets are expensive. I was in awe the whole game...I mean I could see every detail of the game. I could even hear them in the huddle and read their lips on the sidelines, I was that close. The game was fantastic even if we lost. It was the game that back to back to back kick returns for touchdowns. It was awesome to see all my guys in action up close. Also it was SOOO loud and energetic down there that our seats were literally shaking from all the commotion. I was very blessed to have gone to a game between division rivals and to have been so close to the action, even if we did lose.
There was a flyover and that was awesome too because I love planes and I got a great shot.
2) I went to a LA Kings (hockey) game back in 2008 (?) and it was the first hockey game that I attended that I enjoyed and understood what was going on. Kevin (for you new followers that is my bf) is a hockey nut and he was able to teach me all the key things about hockey during that game. Why is this game so special? Because I fell in love with hockey at this game and we were so darn close...we won too! We were given these tickets from a friend who worked for AIG and could get kickass seats. Our seats were 3 rows back from the glass and Steven Spielberg was sitting 1 row down and 2 seats away from us. Needless to say we felt like high rollers.
This was my first Kings game. Can you tell Im excited?
I miss my tan :( Just enjoying a break between periods
The game was thrilling, the plays were great, and being that close to the action was unreal. I hold this specific game responsible for making me love hockey so much. If you have never been to a hockey game you are missing out. The hits are super hard, the players are ridiculously talented, and it doesn't get much better than seeing a fight up close and personal. My favorite aspect of a hockey game is of course the scoring because seeing your team put the puck in the net is a magical experience. It takes so much skill to be able to score.
Whatcha watching?

Oh the game... this is not taken when we were close. I can't find those. We were way up in the front
Look at those faces. We had a blast
Now its your turn. What has been your favorite sporting event? Is there a game that is just forever imprinted in your mind? A play that you will never forget? Link up!
Sorry for the weird formatting. Blogger hates me and I have already wasted too much time at work on trying to fix it